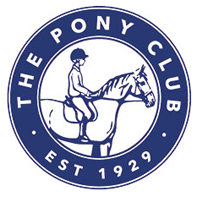 For Pony Club Camp you will need....
Pony Club Jersey
Tie and White Shirt
Clean boots and Chaps
Hair tied back and looking smart
Change of clothes for evening
Sleeping bag, blowup bed or mats
Tent - (don't worry if you don't have one there will be room to spare}
Labelled, bowl, plate, knife, fork, spoon and mug.
Wash bag
PJ's
Sweeties for midnight feast
Packed lunch for first day
---
How to Join:
New Pony Club membership is available to all children and young people up to the age of 21 who do not own a pony of their own but want to join in Pony Club activities. Pony Club Centre Membership is £22 for one year and includes personal liability insurance for members at our UK Centres. Membership forms should be obtained from the Pony Club Centre that you wish to join. When completed, please send the form to The Pony Club Head Office with payment. Once received, a new member's pack will be sent out to the member including a tie and badge if purchased. Pony Club tests are designed to improve your riding ability and knowledge of horse and pony care. Starting with the 'E' Test you can progress through the Standards of Efficiency up to the 'AH' Test. Members may also take their Road Rider Certificate.